Work Trip – White Brook Trail Improvements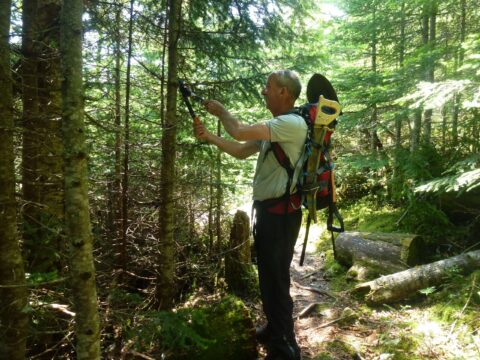 Come one, come all and spend a wonderful fall day helping to make a major improvement to part of the Appalachian Trail.
The current White Brook trail is an official Appalachian Trail side-trail. It goes up the south side of White Cap Mountain. The trail itself is a remnant of the original AT when it went up the White Brook from the KI road. There is a steep, badly eroded section that is 3 feet deep in places. A relocation of this section has been approved for a couple of years. It will do a 900′ foot bypass to the West of the current section.
Please come and help us with this relocation. The work will take place on September 19th with a rain date of September 20th. The MATC will need both sawyers and swampers. For the swampers, the work will involve clearing undergrowth with hand tools like loppers and handsaws.  The plan is to meet up in the morning at the KI gate, drive to the gravel pit, hike up to the site, complete the work and then return in the late afternoon.
Here is some helpful info: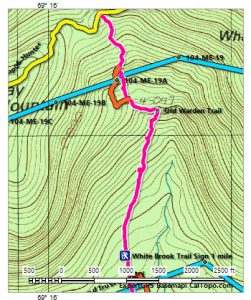 Map of KI Jo Mary Forest showing location of trailhead (blue arrow) and meetup point (attached)
Please let us know as soon as you can if you are interested in this trip or have questions. We will send out more details to those interested as we get closer to the date.